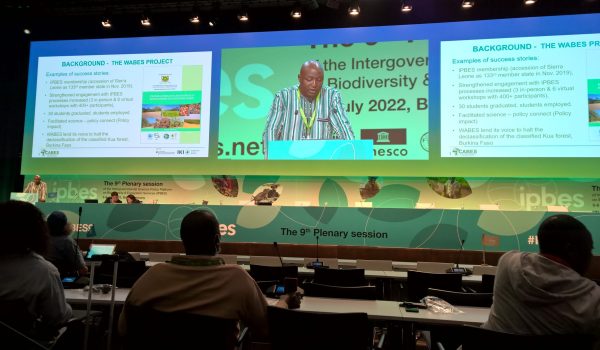 IPBES-9 Stakeholder Day event took place prior to #IPBES9 – the ninth session of the Plenary of the Intergovernmental Science-Policy Platform on Biodiversity and Ecosystem Services (IPBES), on Saturday, 2 July 2022, at the World Conference Center, Bonn, Germany.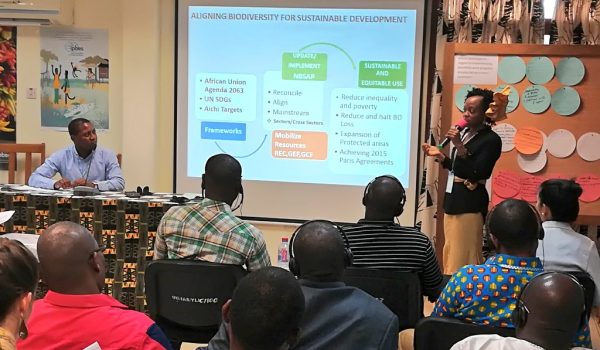 CABES First Sub-regional Workshop-Central Africa
CABES organised its first sub–regional workshop on 'Fostering Africa-IPBES Engagement: The roles of stakeholders in Central Africa'. The workshop took place on 8 September 2022 with the objective of introducing the CABES Programme, its Sub regional Science-Policy-Practitioner Interface (SPPIs), and discussing the role of stakeholders in project implementation in the sub-region.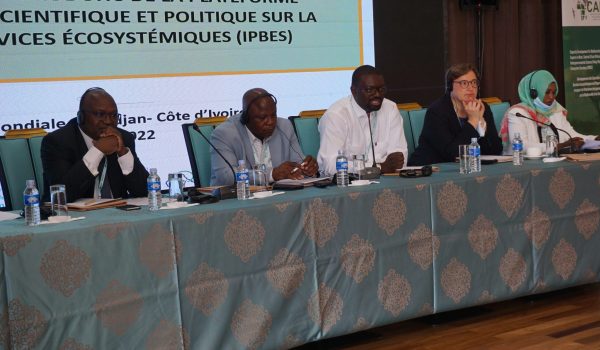 CABES First Regional Workshop- Abidjan, Côte d'Ivoire
CABES organized its first regional workshop on: "Co-development of strategies for sustainability in Africa: Use of the products of the Intergovernmental Platform on Biodiversity and the Environment (IPBES)." The workshop held in Abidjan, Côte d'Ivoire from  25 – 27 October 2022.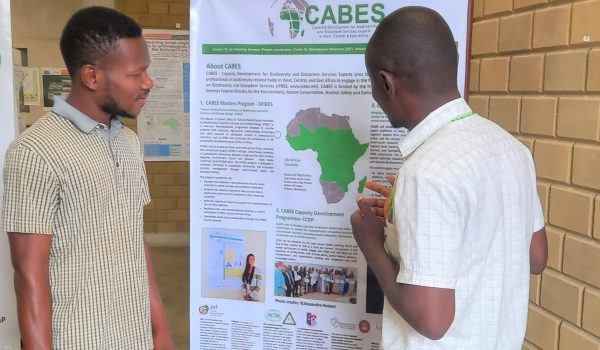 2nd International Conference on Biodiversity in the Congo Basin
The Second International Conference on Biodiversity in the Congo Basin was held in Kisangani, DRC Congo, from 6 -10 March, 2023. It was organized by the Royal Belgian Institute for Natural Sciences' (RBINS) CEBioS (Capacities for Biodiversity and Sustainable Development) initiative and the University of Kisangani's Biodiversity Monitoring Center (CSB).
6th IPBES Capacity Building Forum
The sixth meeting of the IPBES capacity-building forum held at the National Museums of Kenya in Nairobi, Kenya, on 12 May 2023. The CABES team, led by Prof Mekuria and Dr. Kazaba, attended the event and were joined by our SPIBES MSc candidates, Angelina Serwaa and Andrew Orina.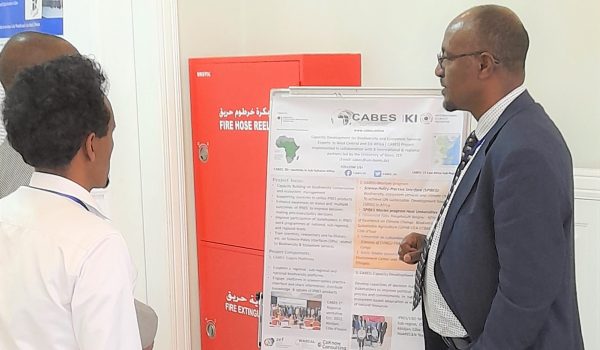 International Biodiversity Day Celebrated in Ethiopia
The International Biodiversity Day under the theme "Agreement to Action to Build Back Biodiversity" and in giving emphasis to the commemoration day, the 1st International Research Conference on" Biodiversity Conservation and Ecosystem Management: Opportunities and Challenges", were celebrated & conducted on May 22–23, 2023, in Addis Ababa, Ethiopia.