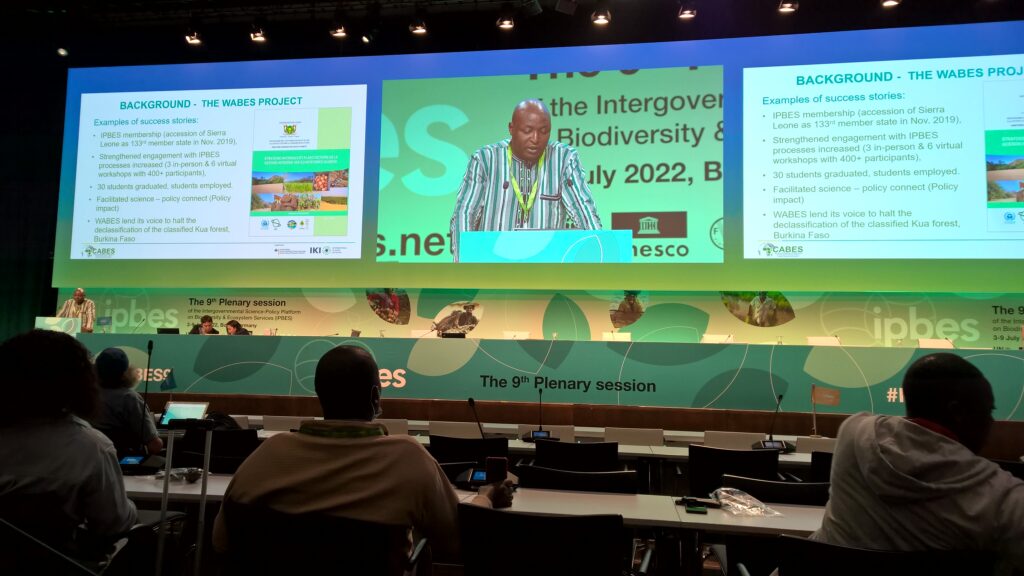 IPBES-9 Stakeholder Day event took place prior to #IPBES9 – the ninth session of the Plenary of the Intergovernmental Science-Policy Platform on Biodiversity and Ecosystem Services (IPBES), on Saturday, 2 July 2022, at the World Conference Center, Bonn, Germany. 
The Stakeholder Day included briefings and discussions about the #IPBES9 agenda and key topics, featured presentations by authors of the draft IPBES assessment report on the plural values ​​of nature and the IPBES assessment report on the sustainable uses of wild species, as well as presentations (oral and poster format) by IPBES stakeholders showcasing their activities in support of the IPBES work programme. 
As a member of the open-ended network of IPBES stakeholders, the approach and activities of CABES – Capacity Development for West, Central and East Africa was presented by Dr Sylvestre Da, CABES Coordinator for the Regional Experts Platform.